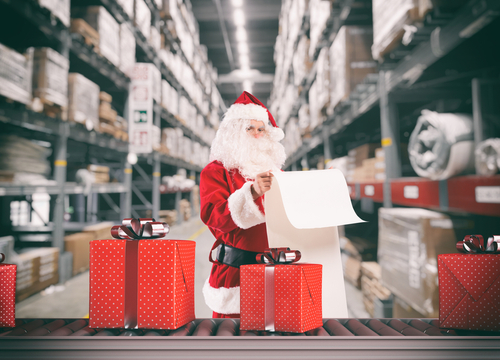 Season's greetings from the SmartFreight team to all of you!
From the UK to Australia, and all points between, we love connecting with our clients, colleagues, and partners around the globe. It's fun to hear how all of us celebrate the holidays and the end-of-year in different and creative ways. 
In Australia, some of our clients boast they'll be going surfing in their Santa suits. In the UK, colleagues talk about lighting the Christmas pudding on fire because it has so much rum in it. Meanwhile, in New Zealand, the Kiwis like to cook their Christmas feast on a BBQ, not an oven.  
Regardless of how you celebrate there are always recurring themes around the world: eating and spending quality time with loved ones. 
2022 Parcel Insight Trends and Themes 
Speaking of themes - we've noticed recurring themes that run throughout our blogs, podcasts, and eBooks. We've collected our top trends and themes of 2022 for you: 
The customer delivery experience is absolutely crucial  
Consumer expectations have risen to new heights and expectations. As the saying goes, "A luxury, once enjoyed, becomes a necessity". Maintaining an excellent delivery experience can create loyal clients.  
We explored this in our recent eBook, "What do customers want from their shipping experience" 
We gained important and sometimes surprising insights from the responses we got from customers. For example: 23% of consumers spend several weeks researching a big-ticket item before they pull the trigger. Delivery times and return flexibility factor large into their research.   
When it comes to customer sustainability expectations, our recent blog "Is Sustainable Shipping Sustainable" looked at green delivery.
Here we grapple with the fact that 43% of consumers are more likely to choose retailers with a green delivery option – BUT they are seldom willing to pay extra for it.  
Speed on the other hand – is something that consumers ARE willing to pay for within reasonable parameters – how much depends on a few factors that we discuss in another blog, "Customer Demand Speeds the Need for Same-Day Logistics". 
Then we checked in with our shipping experts on a podcast this past July. They shared some good tips about what often gets overlooked about consumer behaviours and motivations, including not overwhelming the customer with too many choices. Listen here.
Scaling parcel for growing warehouses  
Meeting new demands as your company grows is super important because you only get one chance to make a first impression.   
In July, we dug into expanding warehouses with our eBook, "Growing Fast? 9 Things Expanding Warehouses Can Do to Scale Parcel Shipping".
Stockouts, abandoned carts, multiple carriers and personalisation are just a few of the things we touch on to examine how different variables can impact shipping.  
Now you'd think by the time you're moving 25,000+ parcels per month through the final mile, everything would be smooth. But scaling up brings new challenges. Customer service problems, buy & sell rates and special instructions can still trip you up.  
Our panel of experts came together for an August podcast where they dove into automation, agnostic platforms, omnichannel shipping strategies and more. Listen here.
So, whether you are celebrating Hanukkah, Christmas, Kwanzaa, Winter Solstice, or surfing with Santas in speedos - we hope that you are eating, drinking and being merry in the snow or at the beach with friends and family.  
SmartFreight wishes you a happy holiday season and new year.  
Looking forward to continued shipping success and happiness in 2023.