Podcast: Our Experts Discuss What Customers Want from Their Shipping Experience
SmartFreight is back with another episode of their parcel insights podcast. Bringing you actionable information on shipping, warehousing, and eCommerce.
In this episode we're diving into an area of eCommerce that consumers ALWAYS put high on their reasons for not buying from a website - but that often gets neglected by retailers and supply chain partners.
We're revealing what customers want from your shipping experience. Including, sharing some of the insights from SmartFreight's new ebook "What do customers want from their shipping experience?"
Join host Chloe Thomas from the eCommerce MasterPlan Podcast as she quizzes our three experts:
Gavin Warwick, European Partnership Manager, SmartFreight
Tim McCarthy, Sales Manager, MaxOptra
Chris Ford, Implementation Manager, MaxOptra
Listen to the podcast below. Visit the SmartFreight Podcast page for more episodes.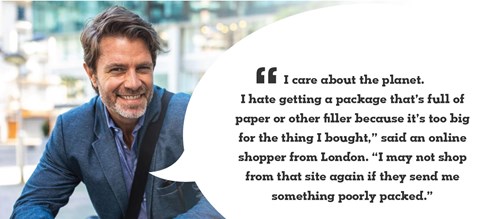 eBook: What Do Customers Want from Their Shipping Experience?
Today, customers shopping online expect a little more from the experience than they did just a couple of years ago, and that extends to the delivery of their order.
So, what do customers want from their delivery experience? Download the eBook to learn more.