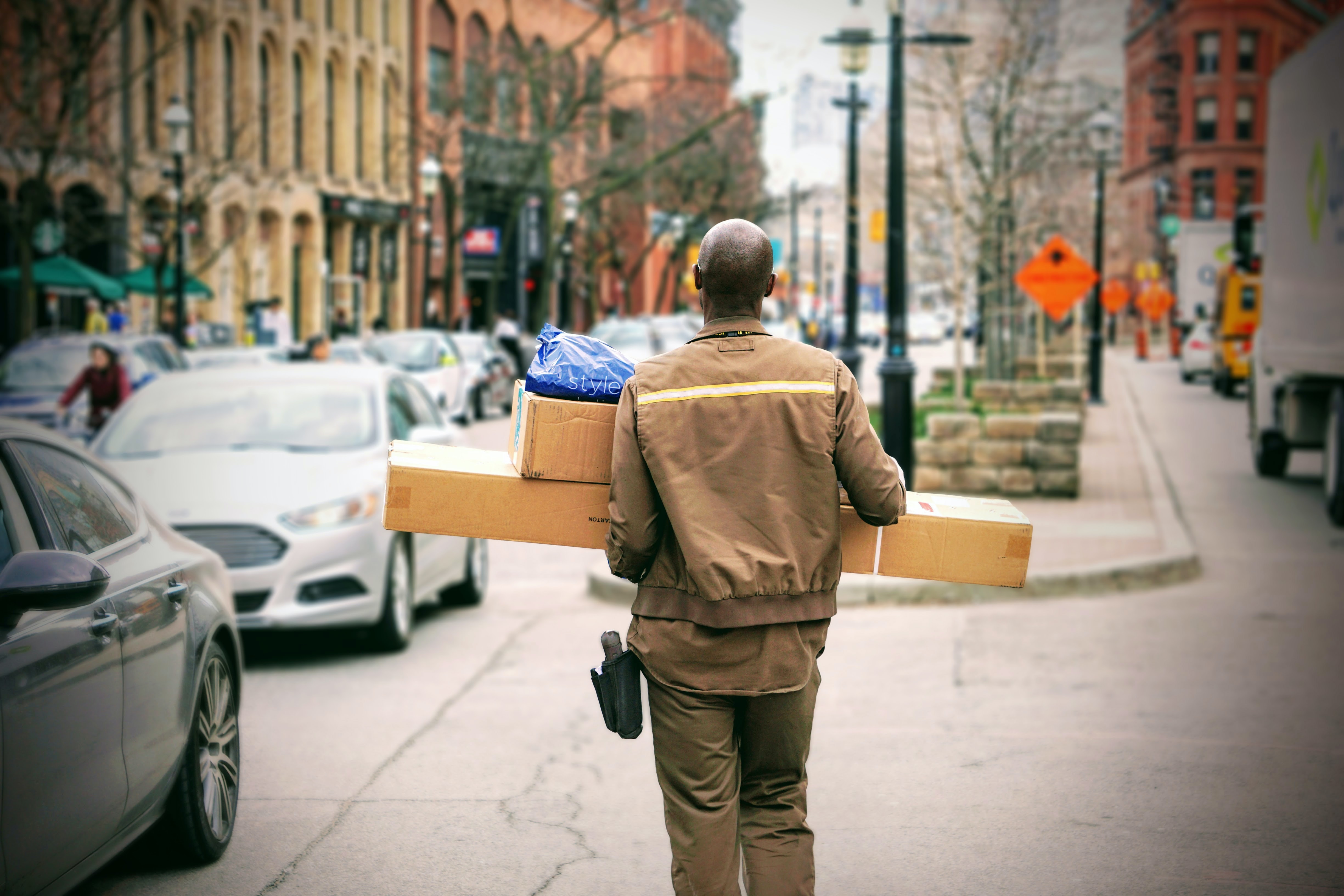 Is Sustainable Shipping Sustainable?
Sustainability is more important to consumers than ever before—and shipping and last-mile delivery are part of that concern. An Air Quality News report showed that 43% of consumers are more likely to choose retailers that offer more sustainable delivery options. However, at current rates, there might be as much as a 32% bump in carbon emissions from urban delivery traffic by 2030.  
Globally, 47% of consumers participating in the 2019 IPC Cross-Border E-Commerce Shopper Survey said they want parcel packaging to be recyclable, and 28% prefer carbon-neutral delivery. 
The notion of green delivery tends to involve low-emission vehicles (54%) or the fact of combining multiple orders into a single delivery (48%), according to DPD's "Europeans E-shoppers' Behaviours 2021." Furthermore, 65% of regular e-shoppers said they are willing to go to a different website to find a more sustainable delivery option. 
Unfortunately for shippers, the IPC report revealed that while consumers would like greener deliveries, they were unwilling to pay extra for it. In fact, only 1% of survey respondents had paid extra for sustainable packaging, and 43% said they were unlikely to pay extra for sustainable deliveries. This desire for sustainable packaging and greener last-mile delivery at little to no extra cost is putting pressure on shippers to improve sustainable shipping while keeping costs down—not an easy trick to pull off. 
To help align consumer demands for sustainable shipping and their expectation for fast and low-cost delivery, retailers are turning to an omnichannel shipping strategy. 
Part of that omnichannel approach entails a shift to local fulfilment options such as ship-from-store and micro-distribution centres, which can reduce last-mile emissions by as much as 26% by 2025, according to The Sustainable Last-Mile from Accenture. 
Of course, this isn't the only way to help reduce carbon footprint. But whichever steps shippers take, it will take the right omnichannel, multi-carrier management system to incorporate it into your logistics effectively. 
Sustaining budgets and sustainable shipping
However, it is possible for shippers to deliver sustainable shipping that consumers desire while holding costs down. Here are a couple of ways: 
1. Slow down shipping
Sure, many customers still want certain products such as groceries, some essentials, and urgent items sooner than later. However, Accenture's 2019 Annual Holiday Local Shopping Survey showed that 50% of shoppers are willing to opt for greener delivery options even if that meant slower shipping lead times or in-store pickups to reduce the impact on the environment. This option allows retailers and other shippers to utilize a multi-carrier transportation management solution to rate shop and find cost-effective last-mile delivery, perhaps SmartWay-certified carriers, which may be greener and slower than typical carriers. 
2. Develop a responsible returns plan
As more products are sold online and shipped more often, retailers and eCommerce businesses will also have an increased amount coming back. And with the returns process factoring into consumers' initial buying decisions, a returns plan that takes the environment into account as much as it does costs, can give your company a competitive advantage given the growing number of eco-conscious shoppers. Whether it is replacing a less-expensive item without incurring the cost and environmental impact of return delivery or encouraging the re-use of the original packaging, there are ways to incorporate your returns process into your sustainable shipping plan. 
By using a parcel management solution that includes cartonisation to ensure sustainable packing while providing consumers with the ability to choose greener carrier services, retailers can optimize their customers' sustainability experience and improve brand loyalty. 
As more consumers shop as much with their conscience as they do their wallet, shippers who find ways to utilize sustainable shipping strategies, partnered with the right technology to manage it, can not only capture more customers but do so cost-effectively.