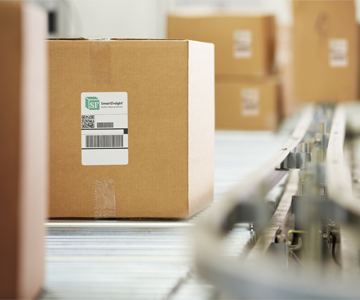 Customer Demand Speeds the Need for Same-Day Logistics
There was a time when customers had the patience to wait for as long as it took to get products delivered to their home or office, even if it took a week or more. Then, that was shrunk to two days. Then next day. Now, an increasing number of online shoppers expect their product to be in hand the same day [and, in some urban areas, two hours is becoming the new speed standard]. 
A survey released earlier this year by ParcelHero showed that while a third (33%) of online shoppers believed that same-day delivery options were an essential factor in their delivery experience way back in 2020, that figure has now risen to 56%. 
In addition to the increased interest in same-day deliveries, 62% of those surveyed expect next-day delivery options (up from 44% in 2020), while 55% want specific, two-hour time slots (up from 44% in 2020).
Some consumers are willing to pay for same-day delivery
The good news for retailers is that consumers are more willing to pay for speed.
According to a survey from PWC Global, 41% of consumers are willing to pay a charge for same-day delivery, while nearly a quarter (24%) of shoppers said they would pay more to receive packages within a one-or two-hour window of their choosing.
Of course, that doesn't mean they are willing to pay a lot. And for those willing to suffer the inconvenience of slower delivery that comes the next day or two days later, even fewer are willing to pay for shipping.
Micro Biz Mag polled 1,000 people in the U.K. in June 2021, and 45.6% of people said free delivery makes them more likely to buy from an online retailer. So obviously, free shipping is essential.
The key for shippers is to control the costs of "free" shipping, so anything customers are willing to pay for same-day shipping isn't merely a band-aid for the money lost on other shipping. All while keeping service standards and speed as high as possible for same-day delivery without having to charge above the shopper's threshold.
While there are obstacles to successfully adding and managing same-day shipping to your logistics roadmap, there are ways for shippers to incorporate a combination of strategy and technology to work together and help be a same-day shipping champion.
Here are three tactics to help retailers and eCommerce companies deliver on the same-day desires of customers:
Omnichannel Logistics—Retailers are increasingly adopting an omnichannel shipping strategy to keep costs in check and delivery times tight. Omnichannel shipping is essential for same-day delivery success, whether drop-shipping from stores, manufacturers, or using regional distribution centres and warehouses.

Multi-carrier network—Getting orders into customers' hands takes an agile multi-carrier network consisting of national, regional, local, and hyper-local carriers. As more same-day delivery carriers, couriers, and crowdsource companies move into parcel delivery, retailers will have to diversify their carriers and have the technical capacity to manage that growing network.

Rate and Route Shopping—Shipping from various locations using multiple carriers can bump same-day delivery costs, especially as customers still want free or low-cost shipping. Knowing the costs and services available from all your couriers in real-time and in a single multi-carrier platform can cut time, prices, and stress.
Even while facing obstacles, for many, same-day delivery to their offerings is not only a way to keep up with the competition but gain an advantage in acquiring and retaining customers. So it comes down to a mix of the right multi-carrier parcel management solution with omnichannel and multi-carrier last-mile shipping logistics.
Are you thinking of starting or upping your same-day delivery game? Contact us today to learn how SmartFreight can help you manage your same-day delivery.