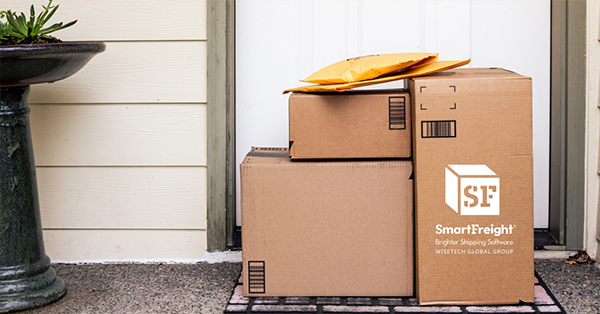 Sometimes Santa doesn't deliver the perfect gift.
Return season is a challenging, but inevitable part of the holiday season.

Wrong colour? Wrong size? Wrong flavour? Wrong style? Or just plain "what on earth were they thinking" wrong. The art of gift giving is tricky and fraught with obstacles even when we have the best of intentions. How are we to know that Peppa Pig may be so LAST year? Or that our dear one already owns a 5000-piece pretzel puzzle? Mistakes happen.

This is why returns are an inevitable and critical part of the holiday shopping and supply chain cycle.

Online shopping is a sanity-saver during the busy holiday season when people simply don't have time to bake cookies, visit holiday parties, and hit the malls and stores hunting for gifts. No wonder online shopping increases every year. And alongside this rise in online shopping, there is a predictable rise in online returns.

Products can look so tantalising in online photos, but if the quality or the fit don't deliver in real life, then a customer wants to be confident they can return the item without a hassle - or a steep fee. 72% of shoppers are willing to spend more per order or order more often from online stores with a convenient and customer-centric returns policy. What do customers want from their shipping experience.

According to one study, 67% of shoppers say if the returns process is too complicated, they will not shop from that brand. 

Finding new ways to make purchase returns more convenient and affordable is driving companies to build innovative new systems to facilitate the reverse logistics component of the online ecosystem.

Its reported that several companies are experimenting with consolidated returns which let customers return items without a box or a shipping label. This is especially useful if packaging is damaged when an exuberant client opens a gift. Who has not witnessed an enthusiastic child (or adult!) eviscerate wrapping paper and cardboard with gleeful abandon? Chances are that packaging is a write-off anyway, so a consolidated return removes one obstacle in the return process.

The service is being touted as a low-price option for shippers in a pricey reverse-logistics market that's seen the number of returns skyrocket since the pandemic. Returns volumes and costs set to climb.

For every $1 billion in sales in 2021, the average retailer incurred $166 million in merchandise returns, according to surveys from the National Retail Foundation (NRF) and Appriss Retail. Some retailers such as Zara have begun charging for returns despite pressure from customers for free shipping and return options.

The NRF study also found that for every $100 in returned merchandise accepted, retailers lose $10.30 to return fraud. With a healthy profit margin at stake, it behooves retailers to rethink returns - not as a hassle - but as a key part of their business strategy.
SmartFreight helps with the entire returns process through several smart tools:
Fully integrates return consignments into the shipping system, so that return shipping data does not get siloed in different systems
Allows shippers to create return labels at the same time as outgoing labels, making it easy for customers to re-package an unwanted item and quickly get it back to the seller
Allows for the independent creation of return labels that can be provided to customers upon request.
Supports electronic return labels that are sent to the customer via an email link, allowing them to download and print the shipping label
Don't let reverse-logistics trip you up or diminish your market share. By looking at returns as a way to make your clients happier – you are actually cultivating their brand loyalty. A retail return can be approached as a time to engage with your customers, to build relationships, and to make a great second impression.