Walker International Transportation (Netherlands) BV selects Microlistics and SmartFreight in omnichannel fulfilment pivot
AMSTERDAM / MAASTRICHT, NL – Netherlands based transport and logistics company Walker International Transportation (Netherlands) BV, a subsidiary of Walker SCM LLC, this week announced they will partner with two WiseTech Global companies, Microlistics & SmartFreight, for implementation of a new advanced warehouse management system (WMS) and last-mile fulfilment platform.
The decision forms part of a strategic investment by the business to expand its offering beyond business-to-business wholesale and retail distribution to include direct-to-consumer and eCommerce fulfilment services.
New capability will include EDI integration, advanced picking methodologies, tracking by batch, lot and serial, and the availability to utilise multiple units of measurement such as size, colour and style. Last-mile fulfilment, facilitated by SmartFreight, will provide shipment optimisation, reverse logistics and a branded tracking portal.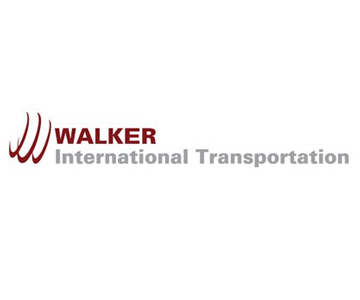 Walker International's Managing Director, Edwin Koopman, said a shift in requirements from customers seeking European logistics solutions was behind the move. "More businesses looking to enter or expand their European market presence are seeking a logistics partner who can provide both bulk distribution and fast, efficient fulfilment of orders received via digital sales channels.
"Our investment in this new capability, together with our comprehensive package of air freight, ocean freight, warehousing, distribution and custom clearance services based out of our Amsterdam and Maastricht facilities makes us an ideal partner for goods-based businesses seeking access to the European market." Mr Koopman said they were working with customers across the high-tech, pharmaceutical and cosmetics market verticals in particular.
As users of the CargoWise logistics platform, the decision to partner with Microlistics and SmartFreight will consolidate the company's logistics technology stack within one fully-integrated logistics ecosystem.
The first Walker International clients are expected to go-live with operations leveraging the new technology early this year.
About Walker SCM
Walker SCM, LLC provides Global Supply Chain Services ranging from Transportation (Air and Ocean Freight Forwarding) to Warehousing Solutions that also include specialized value added services. These focused services include assembly, contract packaging, distribution and procurement. Walker is focused in the Healthcare, Consumer Products, Technology, Energy/Utilities, Life Science, Automotive and Transportation Industry sectors with a client base that includes many "Fortune 500" companies.
Walker is distinguished by its people; who are dedicated to accomplishment and execution. This is fulfilled with an experienced team approach to multi-national logistics services and solutions. Walker's strategy is to provide superior products and services without sacrificing the small firm attributes that have distinguished the company since its inception – personal attention, expertise and reliability.