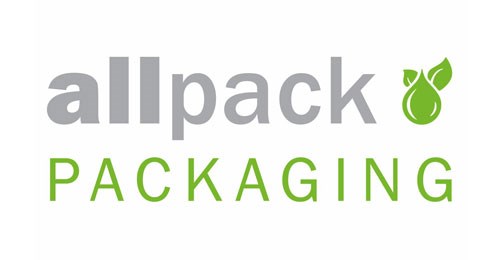 SmartFreight Solution is boosting allpack® performance
SmartFreight Solution is boosting allpack® performance
allpack® Packaging Ltd, a leading UK distributor of transit packaging solutions, has credited international shipping software specialist SmartFreight for improved efficiencies in its logistics operation, through an integrated carrier management system designed for businesses using multiple transport providers for their shipping needs.
SmartFreight offers automatic Carrier Management Solutions (CMS) to manage high volume deliveries through one channel, with all the UK's top transport providers and the choice of the quickest, cheapest or greenest route.
allpack® uses a mix of its own fleet and external transport providers for nationwide next-day or same-day delivery of innovative and cost-effective packaging from its distribution centre in the West Midlands, with SmartFreight playing a key role in providing the optimal delivery option for the firm.
As well as sourcing the best transport solution, SmartFreight's technology provides financial reconciliation of transport provider invoices, seamless branding tracking capabilities and extensive reporting functionality all of which is helping allpack® to significantly reduce costs and increase productivity.
The family-run packaging business, which offers a consignment stock solution whereby customers only pay for what they have used, is moving to new premises in late 2020 as part of an ongoing growth strategy. SmartFreight is making a significant contribution because of the advantages the cloud-based system provides, says Claudio Calabresi, allpack® SAP consultant.
He explained: "The financial reconciliation is one of the great reasons why we use SmartFreight – thanks to them we know the cost of each delivery. We store the information in our system so at the end of the month we can reconcile the carrier invoices. This is a great cost and time-saving result for our financial department as it cuts out manual errors. That combined with the ability to work with many transport providers via a single platform and manage our own fleet as well versus having to use multiple transport provider portals has delivered significant overall benefits"
Speedy delivery is of the essence for most of allpack® customers, but having a green option from SmartFreight is also important for the company's vision of reducing its impact on the environment. More than 300 organisations across the UK and Ireland and thousands worldwide are already using the SmartFreight platform, particularly suited to e-commerce, distribution and manufacturing businesses for optimising their deliveries of goods, whether they require the greenest, cheapest or fastest option.