We welcome the opportunity to continue our strong........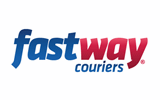 SmartFreight Europe, the authorised Distributor for  SmartFreight throughout Europe have secured a further two-year contract with Fastway Ireland.
The need: For Fastway Ireland (the leading transport provider in the Republic and Northern Ireland) was to eliminate completely, prepaid manual tickets for 100% of its clients.
The challenge: To seamlessly move 9000+ clients from a manual prepaid ticket solution to an electronic solution with end-to-end tracking visibility within a 12 month timeline.
The solution: Deploy SmartFreight across the Fastway Ireland client base, complimented by Fastway's own in-house, pay-as-you-go solution for ad-hoc / low volume shippers.
SmartFreight Group CEO (Ken Aitken) said "We welcome the opportunity to continue our strong mutually beneficial 9 year relationship with Fastway Ireland. Their aim to move the entire client base to an electronic solution in the next 12 months is a huge commitment by Fastway to improving that all-important customer experience and will position Fastway Ireland as one of the pre-eminent freight providers in Ireland. We feel privileged to be part of this journey with them".
Posted on: 01/09/2014
Source: SmartFreight Article