SmartFreight is the Pinnacle Transport Solution for Sage Customers
SmartFreight's Carrier Management Solution (CMS) is providing one integration into all of Sage's business's transport providers, as well as providing shipping optimisation, to ensure that all consignments are being sent in the most efficient manner whether that's by the cheapest route, the most reliable service, by the fastest option or the carrier with the lowest CO2 footprint.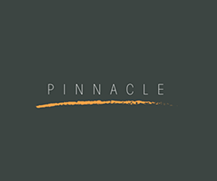 Adopting the international shipping software specialist's CMS enables Sage, the market leader in cloud business management solutions, to monitor the performance of its customers' transport providers using a range of parameters, as well as reconcile their invoices – a massive time-saving benefit.
CMS is a triple saving solution – time saving, error saving and cost saving – because it frees staff from repetitive tasks like retyping orders and consignment information. Pushing massive numbers of shipments through a completely automated system improves the overall efficiency of the business and the speed of response.
Speed of delivery is huge for an e-commerce business. Customers who place multiple orders onto a website might not necessarily purchase them at the same time but are likely to be anticipating delivery on the same day. SmartFreight's CMS provides the ability to consolidate all the orders that are placed in one day and send them out in one package, improving the customer experience. SmartFreight handles returns for businesses as well.
Any Sage customer whether an online or high street retailer, that is shipping goods from one location to another – even businesses like wholesalers sending pallets to another warehouse – can access the SmartFreight solution.
Another advantage of SmartFreight's CMS is that it offers consolidated tracking solutions which is great for e-commerce businesses selling in multiple marketplaces. A branded email that can be used as a signature is generated as well as a portal, so the customer can click on a link and see the whereabouts of their order on its journey.
SmartFreight specialises in the integration of transport providers which is different from many other CMS options. The majority of SmartFreight's competitors don't necessarily prioritise the best delivery option where they are working with existing carriers. SmartFreight offers more of an out of the box solution that trawls the entire marketplace to source the carrier that best meets the customer's needs.
It's a brilliant shipping optimisation solution for businesses using more than one transport provider and wanting to move over from a manual or semi-automated shipping booking system. Customers get a better delivery experience, being able to monitor shipments and how the carrier is performing.