National Partnership Manager, SmartFreight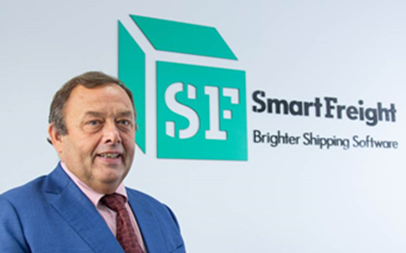 Jeff Francis, National Partnership Manager, SmartFreight
​
What's the most exciting thing about your job?
Team building with the young guns, blending old school customer service with the benefits of modern technology.
Who's inspired you most in your career?
I've enjoyed several careers. In my naval career, my good friend Graham Burns. We're still friends 42 years later.
In logistics, my Mum. She always believed in me, no matter what.
If you were an item in a warehouse, what would you be?
The CCTV camera… miss nothing.
If you had to do it all over again, what would you do differently?
Honestly, nothing. Life is full of mistakes, it's how you learn from them that counts.
What's the most embarrassing thing that's ever happened to you at work?
I still think that one has yet to happen.
Who or what makes you laugh?
Quick-witted one liners and Armed Forces humour – it's unique.
Do you have any hidden talents?
Plenty. I'm a former professional chef; mobile DJ; good golfer (if I do say so myself) and keen crown green bowler. Just the thinking-man's athlete really…
Who would be your favourite party guest?
Singer songwriter Paul Carrack, from bands such as Mike and the Mechanics, Squeeze and Ace. A seriously talented guy!
What is the greatest luxury in your life?
Firstly, watching my grandkids growing up. All 11 of them! But apart from that I'd love my own football team The G'Dads 11.
What is your favourite guilty pleasure?
I'm a simple soul. A pot of Tetley tea and Tunnock's Caramel Wafers. Bliss!
Do you have any secret ambitions?
To play the guitar better.
What's your dream holiday destination?
Myrtle Beach South Carolina. It's a golfing paradise.
What are your three favourite movies of all time?
Jungle Book, Blazing Saddles, Northern Soul.
What is your favourite book of all time?
'Unbroken' by Madeline Black …one hell of a lady.
What's your favourite pastime?
Chilling with my music collection and a glass or two of red wine.
If you won the lottery, what would you do?
Ask me again when I have sobered up!
What would be your advice to someone thinking about coming into the industry (apart from "don't do it")?
You have two ears and one mouth, use them in that order. Wisely.
 To read the original article click here. 
Posted on: 03/10/2018