New Partnership on the Frontline Multi-carrier choice
Announcing its first SAP B1 partner in the UK, international shipping software specialist SmartFreight has joined forces with Frontline Consultancy and Business Services Ltd, a leading specialist providing Enterprise Resource Planning (ERP), cloud and secure managed IT services.
The strategic collaboration with SmartFreight enables Frontline's clients, ranging from SMEs to multi- national companies, to benefit from an integrated carrier selection that will help drive business growth and operational efficiencies.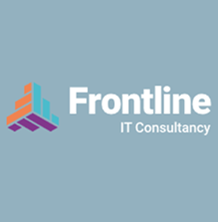 A SAP Business One Gold Partner, Frontline is a member of the organisation's Manufacturing Inner Circle, influencing how the system works with manufacturers, and has over two decades' experience delivering critical ERP for businesses.
SmartFreight's automated Carrier Management Solutions (CMS) enable customers to manage high volume deliveries through a single platform, with the choice of the transport providers best-suited to the client's requirements, whether the quickest, the cheapest, the most reliable or the greenest. CMS also offers automatic carrier invoice reconciliation, eliminating the risk of human error and streamlining processes that were traditionally manual and time consuming.
Pete Dennis, Sales Director of Frontline Consultancy and Businesses Services, believes the two market leaders working together offers customers the best of both worlds – SAP's market-leading ERP solution seamlessly integrated to multi-awarding winning SmartFreight to automate the entire receipt, store, pick, pack and ship process from start to finish.
"Our partnership with SmartFreight positions Frontline to significantly streamline the shipping process for our customers via our SAP B1 fulfilling a demand for a complete enterprise-grade supply chain integration," he said.
Welcoming the move, SmartFreight says having strategic partners will enhance its already- significant position in the marketplace, whilst simultaneously providing Frontline's diverse client base with single-point access to hundreds of different transport providers across the UK and the rest of the world.
Tash Jones, European Channel Manager at SmartFreight explained: "We're delighted to have this valued new connection with Frontline, a highly respected SAP B1 solution provider in the ERP marketplace. Their numerous customers across many verticals can now start to reap the benefits that the SmartFreight-Frontline partnership will bring."
As well as identifying the best transport route to meet customers' many and varied requirements, SmartFreight's technology enables carrier agnostic shipment tracking via branded web portals, emails and SMS, KPI Reporting and automated shipping invoice reconciliation. More than 300 organisations across the UK and Ireland and a further 3000 globally are already using the SmartFreight platform today, particularly suited to e-commerce, wholesalers and 3PL operators to optimise their shipping and supply chain processes.