Linnworks Strategic Partnership
We're thrilled to announce our strategic partnership with inventory management software provider, Linnworks, in an agreement that will combine optimal distribution methods and eCommerce solutions for the two market leaders' customers.
Linnworks is an inventory and order management software that helps retailers automate their online selling processes and connects marketplaces and eCommerce platforms in one centralised system. Synchronising sales, payments and warehouse operations, Linnworks also integrates with shipping and fulfilment providers, and is proud to now partner with trusted global brand, SmartFreight.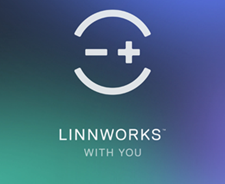 Online retailers seeking to grow and expand turn to SmartFreight's Shipping Solution to manage high volume deliveries through one channel, with the choice of the quickest, cheapest or greenest route.
Welcoming the move, SmartFreight says having strategic partner status will enhance its already- significant position in the marketplace, while providing Linnworks' customer base of online retailers with access to its shipping management and optimisation services which use 650+ different carriers across the world, including the UK's top providers such as Royal Mail and DHL. SmartFreight's team of technical specialists is also creating a seamless integration with Linnworks' solution that will further enhance the extensive benefits for customers.
The partnership gives e-commerce customers the best of both worlds, optimising the order management and order shipping process through one channel. It will positively impact on overall efficiency by providing the right tools to automate key operations, eliminating human error, reducing time, duplication and costs on activities like order processing, picking, packing, labelling, shipping and tracking.
As part of the partnership, SmartFreight and Linnworks will be collaborating on joint marketing campaigns, demonstrating to online retailers that streamlining the despatch operation using the latest shipping integration technology gives businesses a competitive edge, especially when managing high volume deliveries via multiple carriers.
A partnership was a logical step, according to Andrew Thomson, Partnerships Manager at Linnworks: "We are delighted to have SmartFreight as a strategic partner. Integrating our two systems to automate key processes will help business of all sizes reduce costs and manage their selling operations globally, all from a single cloud-based system. Having SmartFreight onboard means our customers can easily plug-in and benefit from optimised distribution processes."
As well as sourcing the best transport solution, SmartFreight's technology provides financial reconciliation of transport providers invoices, consolidates consignments as well as enabling client and customer tracking – a synchronisation of data that significantly reduces costs and increases productivity.