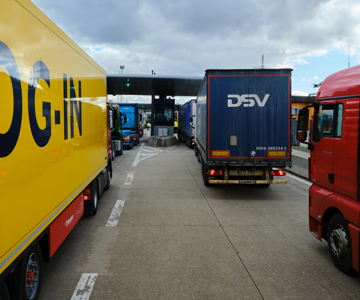 Cross-Border Shipping is Growing. Don't Let Brexit Slow You Down
Online shopping is thriving. According to the most recent figures from the Office of National Statistics (UK), the country's e-commerce revenue in 2019 totalled 693 billion GBP. And that pace shows no sign of slowing down anytime soon. In fact, Statista offers that in 2020, 87% of British consumers used online channels to make purchases. This demonstrates that e-commerce in the UK shows no signs of slowing down in the future.
The pace of e-commerce shopping has driven global parcel shipping to an all-time high as the worldwide parcel market topped US$500bn in value in 2020, up from just under US$450bn in 2018.
The United States is still the largest country market in value terms, although China's parcel volume has surpassed it. Germany is the largest European market, with the UK the fastest-growing of the main countries (11.6% CAGR 2015-20). https://apex-insight.com/product/global-parcel-delivery-market/
Omnichannel shipping driving change
Today's consumers are more willing than ever buying from e-commerce vendors regardless of what country they are in, boosting the number of packages being shipped cross-border. Retailers have also increasingly adopted an omnichannel shipping strategy that has shifted inventory from centralised distribution centres to storefronts, and even directly from manufacturers and suppliers regardless of where they are located.
As many as 66 percent of businesses that sell online are already selling internationally. The  Visa Global Merchant eCommerce Study, shows that these sales account for close to 31 percent of those businesses' revenue. Cross-border eCommerce shows no signs of slowing, with 66 percent of companies not currently selling internationally planning to do so soon.
Cross-Border Impact of Brexit
With Brexit taking full effect this year, shipping some of those cross-border e-commerce sales is a little more complicated. So, to ensure smooth cross-border shipments to Europe, keep these tips in mind:
Provide precise details of the item you're sending. For example, if you're sending clothes, describe them in detail: one green jacket, two yellow dresses, three red tracksuits.  
Use the correct HS/ tariff code for the item you're sending. You can find commodity codes on Gov.co.uk
Ensure you provide accurate contact information for the recipient. If customs can't reach the person, your package may be coming back to you.
Keep in mind that your product may require an export licence or certificate.
Ensure you have a UK EORI number
Make sure to add the importer's EORI number if you're exporting your items to another business
Allow extra time for your delivery. Customs slow-downs and increased parcel volume may slow down your shipment, which can cost you money and customers. 
Cross-border shipments will continue to be a driving force for e-commerce sales. Having the correct information, documentation, and labelling for your packages will be paramount for shippers looking to get parcels in the hands of consumers in a timely and cost-effective manner.
Request a demonstration of SmartFreight today to see how we can help you ship internationally.