For most organisations that dispatch goods to their customers, the final step in the process is to book a carrier to deliver those goods. There are generally a number of data points that need to be communicated to the carrier for the successful delivery of the goods to your customers.
For the streamlining of this process, we have partnered with Leverage Technologies to develop an add-on for SAP Business One . The ultimate goal is to streamline to dispatching procedures and give you an easier way to communicate key information to your various carriers for the successful delivery of products to your customers.
Seamless integration with SAP Business One
The addon for SAP Business One gives your SAP ERP software advanced functionalities.
SAP Business One with the  addon brings a number of additional fields to your standard interface, giving you more control over your shipping functionalities. The ultimate goal is to be more accurate and efficient while allowing flexibility for customer preferences.
As an example, you can choose which carrier you would like to use for each customer and the default routing preferred. You can also decide who will be charged for the shipping of the products by default (yourself, the receiver or a third party).
Interface – Setup the cost centre ( where the cost will go as part of the freight cost) as well as the preferred carrier for the customer.
Connote – The Connote collates the necessary information to book the service with the carrier. This includes the customer preferences such as default service, carrier, and billing options as well as the weight, dimension and other information relevant to the order, directly from SAP Business One.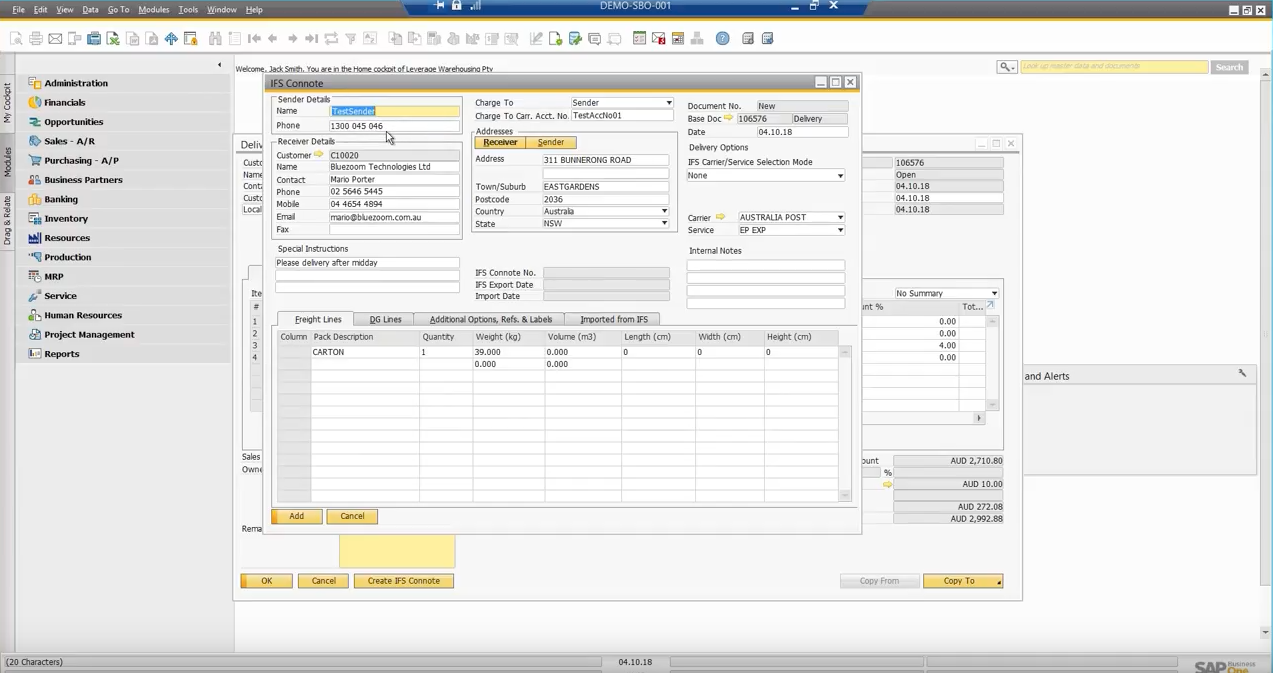 In the Connote you will find:
Sender Details (your organisation)
Receiver details, including contacts and addresses
Special delivery instructions
Carriers information (Default carriers,…)
Preferred routes (Cheapest delivery, fastest delivery,…)
Number of cartons (And therefore labels that need to be produced) with associated weight and dimensions
Dangerous Goods information
Freight and labels options
Battery and foods indicators
Insurance details if required.
Once the information has been finalised by the individual within the dispatch team, the Connote is sent with one click to SmartFreight, and immediately do the booking with the carrier.
Once all the information have been confirmed and validated, the label will be printed by the designated printer.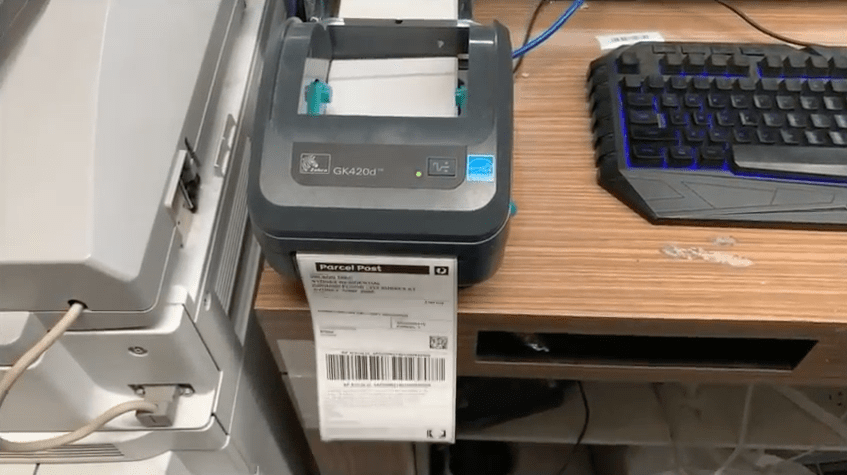 The addon for SAP Business One gives you the ability to centralise the management of the carriers booking and dispatch process. This reduces manual data entry, increase accuracy and facilitates traceability within the SAP reporting.
To view the original article click here.
Posted on: 07/12/2018